affordable
Remy Clip in & Tape in
Hair Extensions
affordable
Remy Tape in
Hair Extensions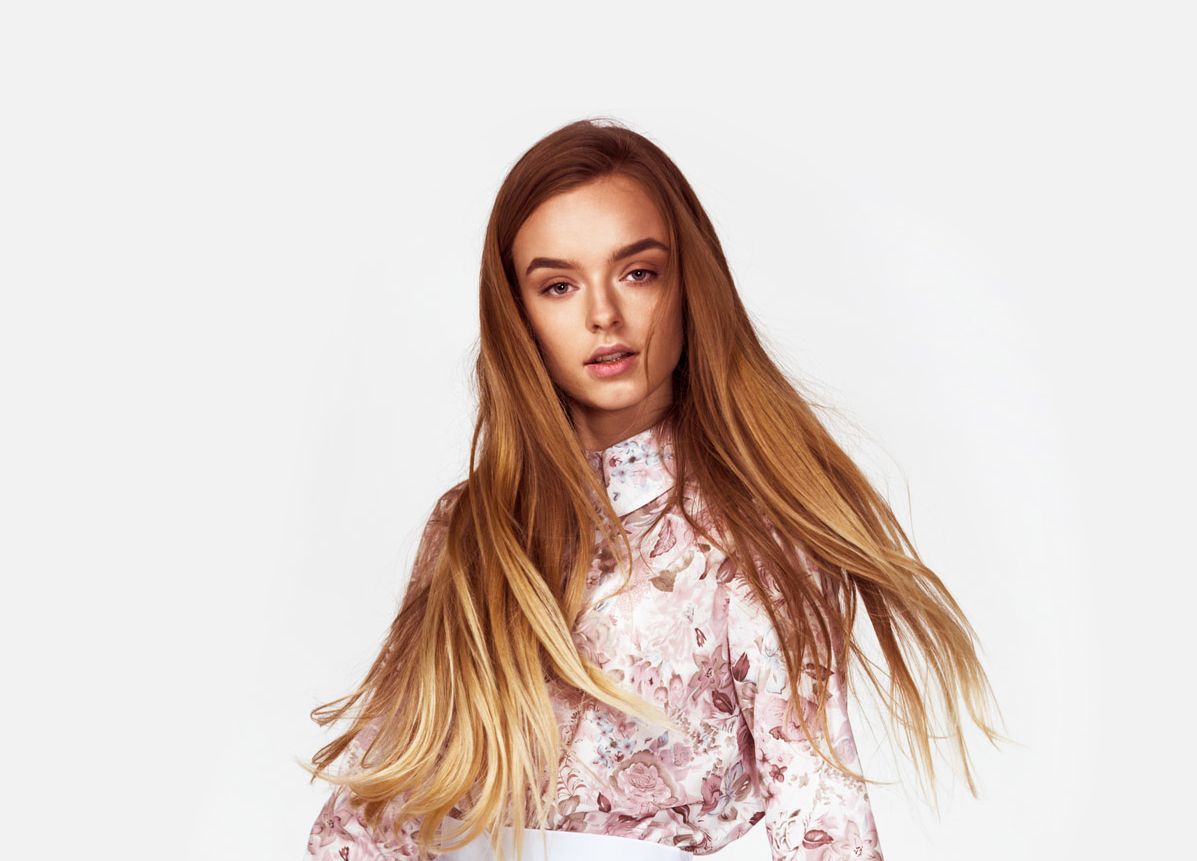 Finest Quality Clip in & Tape in Hair Extensions
Crafted From Double Drawn 100% Human Remy Hair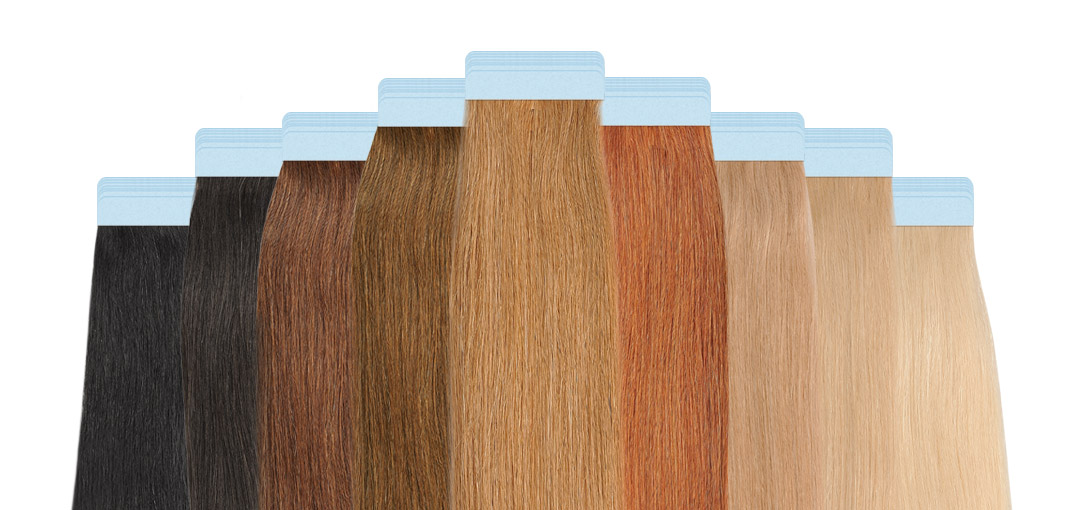 100%
Human Remy
Our hair extensions are crafted with 100% Human Remy Hair.
Thick
Double Drawn
Thick and luxuriant hair, from top to bottom.
Seamless
Invisible Clips & Tapes
Easy to apply & can be removed without damaging your client's hair.
40+
Loads Of Options
Custom colors, textures & lengths are also available on request.
$0
Free Delivery
FREE fully insured trackable shipping.
100%
Full Refund
All of our hair extensions are backed by 100% money back guarantee.
Insanely Affordable
Premium quality hair extensions shouldn't be a luxury & our goal is to make them affordable.We do not have huge marketing cost to pass on to our customers. Rather than spending huge sums on advertisements or promotions, we invest in quality & customer experience. Read More
Bulk Discount For Professionals
Regardless of how small or large your order is, you will never be denied.
---
For Wholesale, custom branding & packaging related queries, please feel free to call us at:407-508-6542.
Salon Centric Services
Our salons & stylists centric services makes your professional life bit easier by saving you time & money.
Branding & Packaging
We can help you create your own customized brand of hair extensions.
Interest Free Finance
Choose the paypal credit payment method during checkout & get interest free credit (if paid in full in 6 months on purchases of $99 or more.).
Free Samples
We provide free hair samples for salons and stylists.
-->
Faq's
Salons & Stylists
Do you offer extra discounts on bulk orders?

Yes, Absolutely! The more you buy, the more you save.For more detail please feel free to call us at:407-508-6542.

What kind of packaging do you offer?

Custom packaging & branding requires at least a $2k order. The cost of packaging depends upon volume and type of material you use.

How does a Text order work?

After working for years with salons and stylists, we have some insight. We know that ordering online might not be your thing. So in order to give you a better shopping experience, we make it easier for you to place your order or return / exchange it. All you need to do is text us the details at 321-351-4247 and we will handle it all. You can even apply for a salon and stylist account by just texting your name, email, salon name, address and phone number.
Tape-in Hair Extensions
What are Tape-In Extensions?

The best way to explain how the Tape-In extensions look like is to describe how it functions. Clear double sided medical tapes are used to bind together the Tape-in Extensions. The extensions have a 'peel and stick' method of functioning and are pre-taped.

How do Tape-In Extensions work?

Tape-In Extensions works quite easily. Two strips are required to make one extension bond. These Tape-In Extension wefts are applied in clean even rows.

What kind of hair is suitable for Tape-In Extensions?

It is suitable for all hair types. However, finer hair needs closer attention as it does not have a lot of time between adjustments.

How long do Tape-In Extensions last?

With proper care, tape-in hair extensions should last for about 6-8 months.

For a full head, how many packs of hair extensions are required?

A full head of hair usually takes 2 to 3 packs of Tape-In Hair Extensions, depending on volume, length and texture. Tape-In packs include 20 wefts per pack. When deciding on how many extensions for your client, you need to take into account the current length and thickness and the desired hair length your client wants and you want to achieve.

How often will I need to get my extensions adjusted?

An adjustment is recommended only after 2-3 months.

What hair is used for the extensions?

All of our hair products are crafted with double drawn 100% human remy hair, have little to no tangle and shedding and the color can be changed to any dark or light color including #613 & #60. Not only does the hair stay healthy and look perfectly natural, but it can be styled with a variety of tools and can truly be treated as your own.
Orders & Payment
Can I place my order over the phone or via text message?

Of course, just text us at:321-351-4247 or call us at:407-508-6542.

Can I order custom lengths, colors or textures?

YES, custom lengths, colors or textures are available on request. Just text us at:321-351-4247 or call us at:407-508-6542.

How can I get financed for my purchases?

You can choose the Paypal credit payment method during checkout and interest free credit (if paid in full in 6 months on purchases of $99 or more.). This offer is subject to the terms and conditions of Paypal that can be viewed during checkout.

How safe is processing your payment?

Your privacy matters to us and we value it. Therefore we are committed to protect it. We have a fully secured payment gateway system. Your credit card details are not stored on our server. However, there is an option to save your credit card details for future payments. If you choose to leave your details with us for future transactions, your credit card information will be processed and stored on our Fully Secured, PCI compliant stripe server.
Delivery, Return & Exchange
Is shipping free?

Yes, insured & trackable shipping is free on any order size, with no extra cost! However, international shipping may be subjected to import duty, customs clearance fees or other charges. All these charges, including return (domestic or international) shipping are to be borne by the buyer.

How long does shipping usually take?

Shipping times will vary depending on location and order size. Delivery is done through USPS Priority Mail and takes 3-5 business days. For international orders, custom colors, textures or lengths, it may take 7-15 days.

Please wait for these intervals to pass before contacting us about your delivery, as we will not be able to conduct any investigation at this stage. Your patience will be highly rewarded, we promise.

Can I return or exchange my purchase?

If you are not completely satisfied with your purchase and the item(s) meet the requirements for return, we will gladly accept your unopened item in its original packaging for exchange or store credit within 3 days of carrier confirmed delivery. It's totally WORRY-FREE! On order over $500, a 5% restocking fee will be applied. For wefts, custom, pre or bulk orders, refund will be given in the form of store credit. All of our products cover with transit insurance, and Incase product is damaged during transit (dead on arrival /DOA), compensation or refund is subject to shipping company policies.